Boost Your Website with SEO Suggestions

Get your complimentary SEO audit for a limited time.

Offer Ends 12/01/2023




Take advantage of this exclusive offer and experience it for yourself.
SEO suggestions that impact your performance in organic search results.
Identify technical issues such as crawl errors and broken links.
Analyze factors such as Google Business, keywords usage, content quality, site speed, mobile-friendliness, user experience, and much more.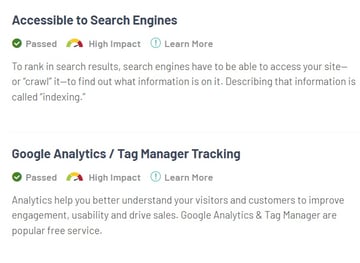 Fill out the form or contact us to get started.